Finally, it's time to reveal the release date for the Nintendo Switch version of Battle Brothers:
Battle Brothers will release on the Switch on March 11th 2021
Pre-orders are available now with 15% off
Available here: Nintendo Store
For a long time now you guys have written to us how you'd love to play Battle Brothers on your Switch and take your campaign on the road. Both the game and the community have grown a lot over the past couple of years, and lots of people have been patiently waiting for the Switch port to complete. Being able to play a hardcore tactical turn-based game with lots of replayability wherever you are? It's finally possible!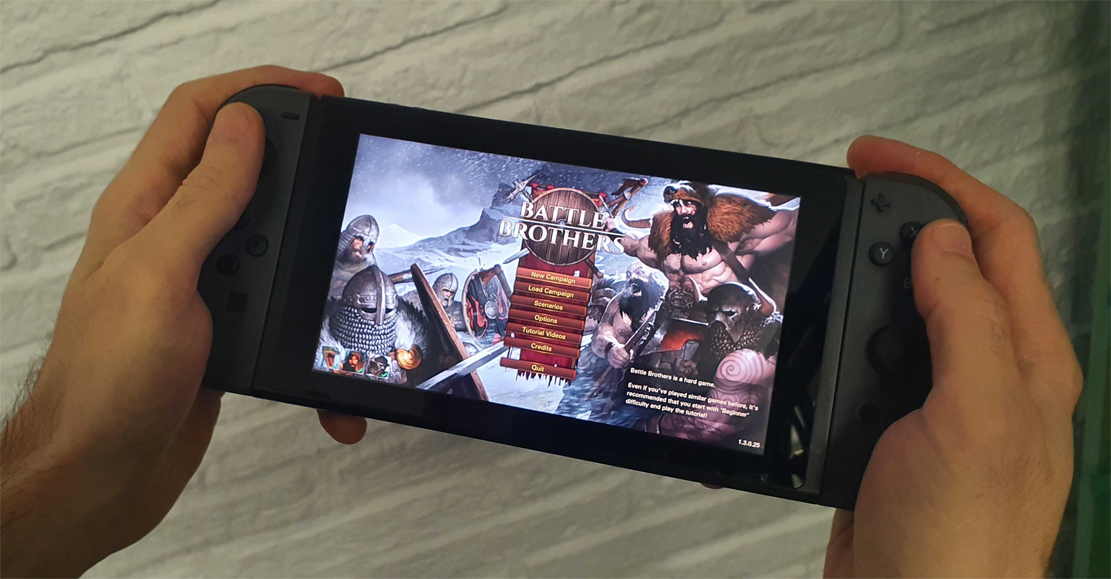 That's right! Now you are able to lead your own mercenary company through the perils of a gritty, low-power, medieval fantasy world even while traveling. You get to decide where to go, whom to hire or to fight from the comfort of a relaxing couch. And it is your choice what contracts to take and how to train and equip your men in a procedurally generated open world campaign whether you're commuting or flying ten thousand feet in the air. You get to play with all the content and features of the PC version, and you'll have access to all the DLC!
To bring Battle Brothers to the Switch in the best way possible, we've partnered with Ukiyo Publishing. With over a decade in industry experience, they've made sure that it is just as enjoyable an experience on the Switch as it is on the PC. We're happy to say that they really outdid themselves with creating an intuitive, fast and effective control scheme for the Switch version that just works and is effortless to use.