Work continues on balancing, bugfixing and adding more content to the game for the update on February 29th. We're also adding some more minor features, one of which we'll take a closer look at today: the ability to customize the appearance of your Battle Brothers.
The Barber
The barber offers his services in a building you'll be able to find at the larger cities around the world. Whether you're looking for someone to cut hair, trim beards or sell you dubious potions to lose weight, the barber has you covered for a modest fee.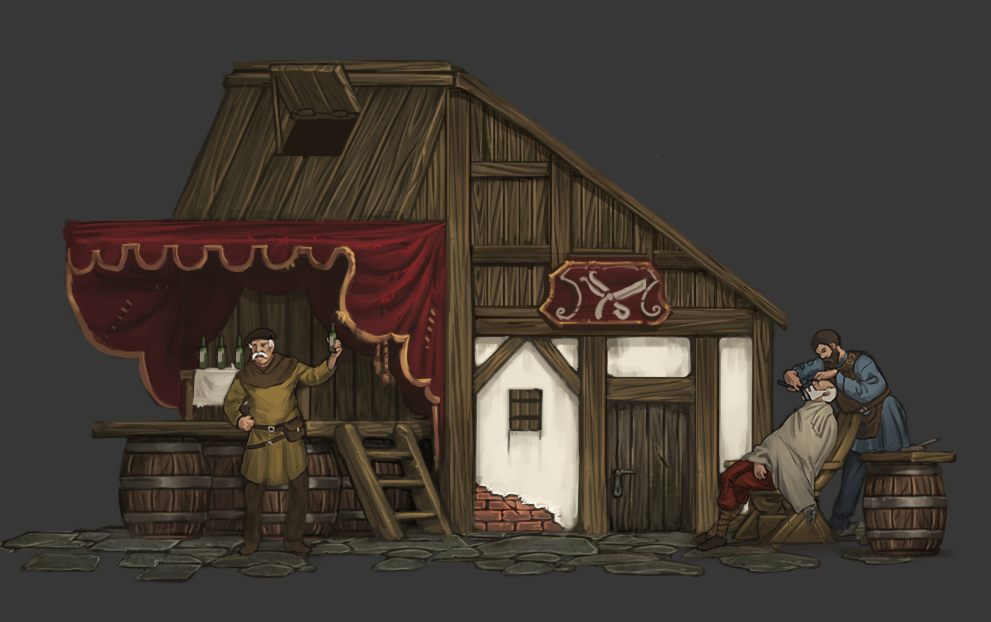 With the barber we're adding the ability to customize the appearance of any characters in your roster to your liking. Getting to know your Battle Brothers and bonding with them as they accomplish heroic feats or flee like cowards is part of the fun, and now you're able to grow that axe guy who saved everyone a suitably majestic beard, or shave clean the head of the coward who runs at every battle. Some players have expressed that they'd like to mold characters to their likeness, or to that of characters from their favorite book or movie, and that's possible now as well. And like all buildings in the game, the barber, too, helps settlements feel more distinct in the services that they offer.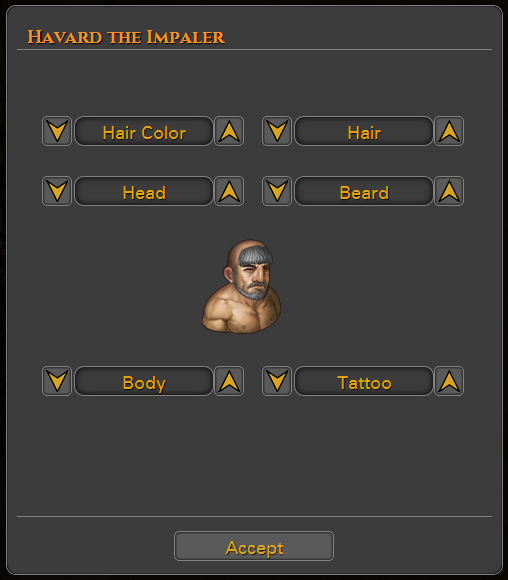 Nighttime Vista
As the sun sets and the moon rises, as your men drag through the snow in the dark, settlements are now visible as beacons of civilization from afar, for they light torch and candle.