It's Friday again! This week we'll take a look at some of the new nordic and rus inspired equipment and player banners coming with the 'Warriors of the North' DLC. Just keep in mind that things are still in active development, so we can't show everything that is to come just yet, and things may still change. Onwards!
New Banners
Coming with the 'Warriors of the North' DLC are two new player banners. One is more inspired by scandinavian vikings, the other by rus vikings. Of course you'll be able to paint your shields with the motif of these new banners as well.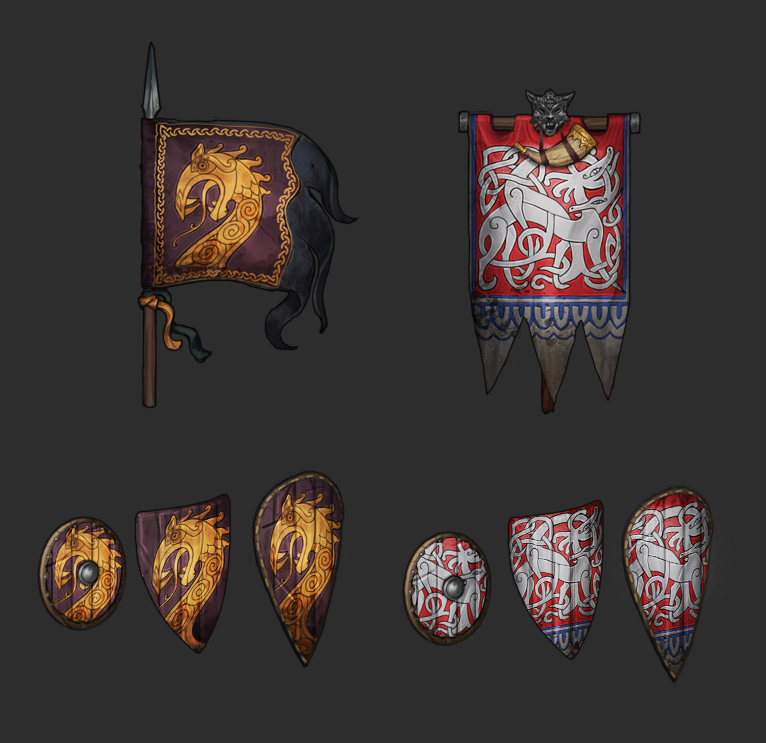 Many of you supported us beyond the asking price of the 'Beasts & Exploration' DLC by getting the Supporter Edition. We're very thankful, and your support has shown how much you appreciate us creating more content for Battle Brothers. We'll also be offering a Supporter Edition for the new DLC as well. There'll be more details at a later time, but for now, here's a preview of the bonus banner and painted shields that'll be included.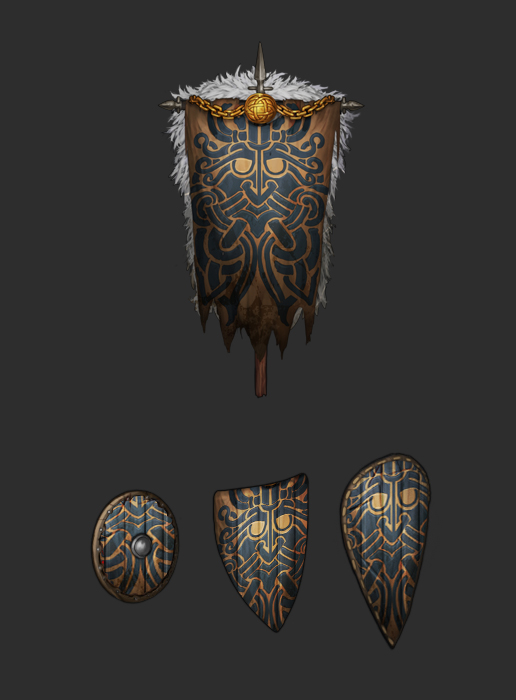 New Wardog
The harsh climate of the northern tundra and hills is home to a hardier breed of wardog, the warhound. Bigger and stronger than its southern brethren, it can bring a grown man down on its own, and take more of a beating, but it is also slower and therefore less suited for chasing down runners. You'll face the warhound in battle, and you'll also be able to purchase your own at northern settlements.
New Helmets
If your mercenary company operates in the north, and perhaps if it even hails from the north by virtue of choosing the 'Northern Raiders' company origin, you may want your men to look the part. The DLC will introduce various new helmets inspired by historical nordic and rus designs. Most of them will also come in extra fancy named variants to hunt for.