After tinkering with it over the last week in the beta branch, the new UI has just launched to propel Battle Brothers further towards being a finished game. Thanks to everyone who participated and helped us ironing out any issues!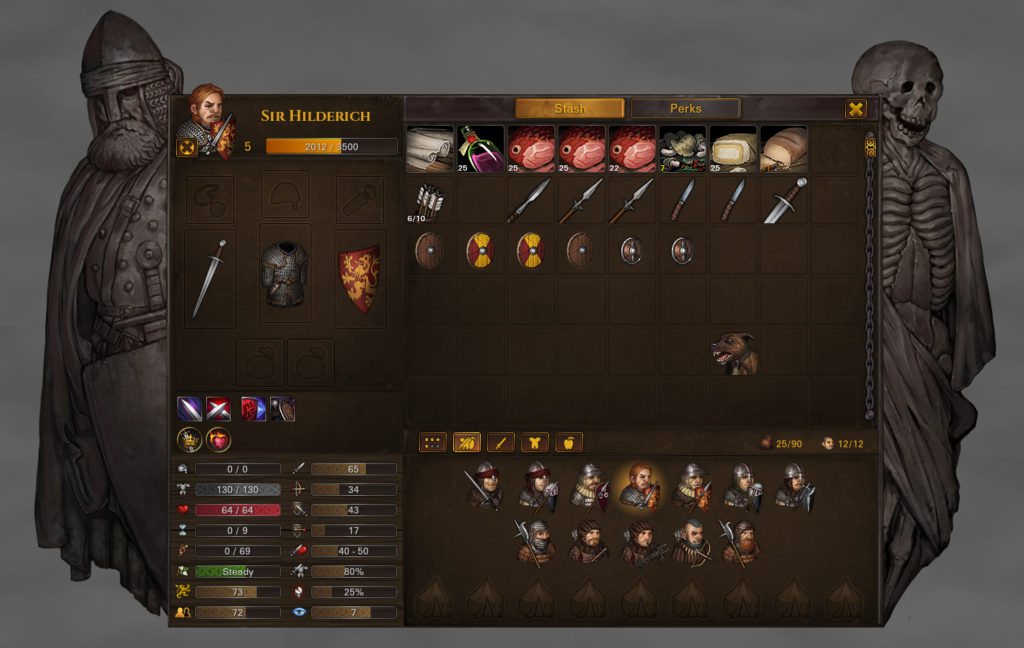 We've talked a lot about the why of the new UI in blog posts over the recent weeks, so instead of doing it again, here's the short list of changes for this update.
A more responsive UI with a hand-crafted look that fits the game's setting.

A new reserve roster for a total of 18 Battle Brothers to keep with your company.

The formation in battle is now customizable via drag & drop.

Battles can now be ended once all your enemies are in retreat.

Four new events on the worldmap.

A new music track on the worldmap.

Movement sounds in combat specific to each type of terrain.

Numerous bugfixes.
This update does not break savegames. If you encounter any other issues, please report them to us in the appropriate forum here following the instructions in the sticky post.
What's next?
The next major milestone for us is the introduction of a more complex injury system to take full advantage of the reserve roster, as well as the long-awaited perk overhaul. While we're at it, we're also filling some gaps in item progression, like adding a second crossbow and named armor to find. We'll keep you updated with our plans over the next weeks!