Here we go – the new update is now live for the beta branch of Battle Brothers!
What's new?
This update started out with two major goals: reworking the perk system and introducing more complex injury mechanics. Both are included in this update, and while we were at it, we've also included lots of other changes and additions. Here's the shortlist of features.
A new contract

25 new illustrated events

18 new and detailed mercenary banners to pick from for your company

3 new character traits

2 new character backgrounds

An ironman mode

A reworked perk system, less constricted and with more perks to choose from

New injury mechanics with different types of injuries and usable temple buildings

A talent system whereby more talented characters regardless of their background can reliably reach high skill

More powerful but also more rare named weapons, armor, helmets and shields of every type hidden across the world

More tools to use in combat, like bandages and poison

Changed shield mechanics in combat

Changes to weapon progression and balance

New sounds for humans; every character uses one of six different voices now to shout and scream. More sounds for all voices incoming.

Various bugfixes and smaller improvements, such as to AI
Note that this update is not compatible with older savegames. You will have to start a new campaign!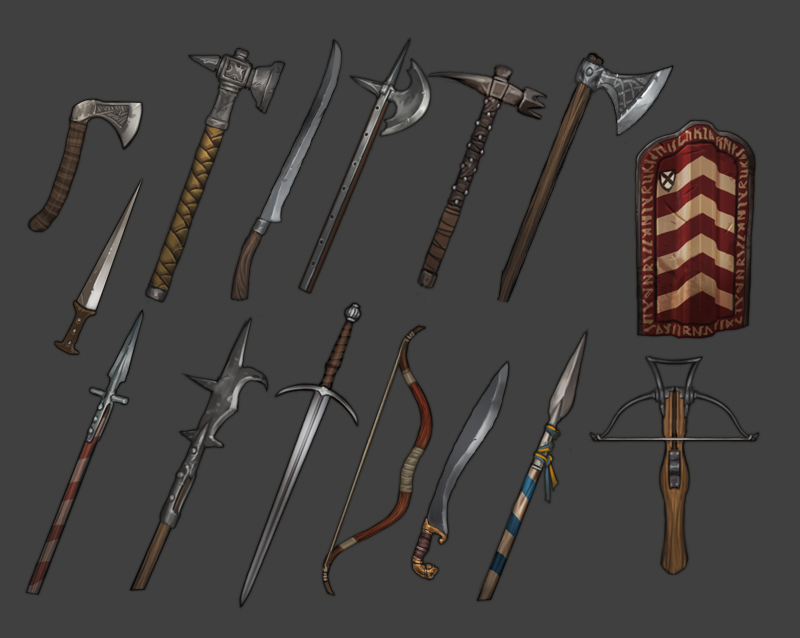 Why put this in a beta branch first?
This update makes changes to many of the game's mechanics with a rework of the perk system, the introduction of temporary and permanent injuries, and lots of smaller things all over. Extensive changes like these will inevitably upset the game's balance and introduce new issues. Participating in the beta is optional for everyone that wants to experience the new content now and doesn't mind a few hiccups – we're thankful for your feedback and bug reports! Everyone else may want to wait a few weeks until the game is more balanced and any issues that popped up have been ironed out.
Please report any issues you encounter in the forums here. Do not leave them as comments to this dev blog, they'd only get buried and lost.
How do I access the beta branch?
In order to access the beta branch of Battle Brothers you need to do as follows:
Go to your Steam library.

Right-click on 'Battle Brothers' and select 'Properties'.

Go to the tab labeled 'BETAS'.

Select 'beta' from the drop down menu.
Steam should now download the beta branch and once it is finished you can normally run it via your Steam library.