With all major features now in place, we're making sure that everything works as it should and is properly balanced for you to play. At the same time, we're squeezing in a few more quality of life improvements that you've been asking for, and our artist is adding some more polish to the game – such as an overhauled appearance of your employers. Let's discover what more is new with the upcoming update!

The Nobility
Your employers now actually look like they have the money to hire a mercenary company, as they've received a bunch of new clothes and hats that make them look sufficiently spoiled and arrogant.
War between noble houses is one of the three upcoming late game crises. Because you'll be fighting a lot more soldiers of those noble houses now, we've overhauled their units for more variety and challenge. They've become more specialized with dedicated users of polearms and greatswords, and they also got some new hats to have the individual units stand out more. Lootable, of course.
You may also recall that they got a second and new glorious music track playing when you fight them.
Quality of Life Improvements
We managed to squeeze in a few more quality of life improvements this week. One of those is a feature many of you have been waiting for: the ability to speed up time on the worldmap.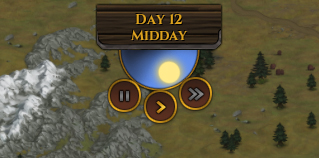 Have you ever escorted a caravan, got attacked by overwhelming enemy hordes and decided that this really isn't worth dying over? You're now able to leave that caravan behind, quite possibly to die, directly from the worldmap. No need anymore to tediously move every one of your men to the edges of the combat map first.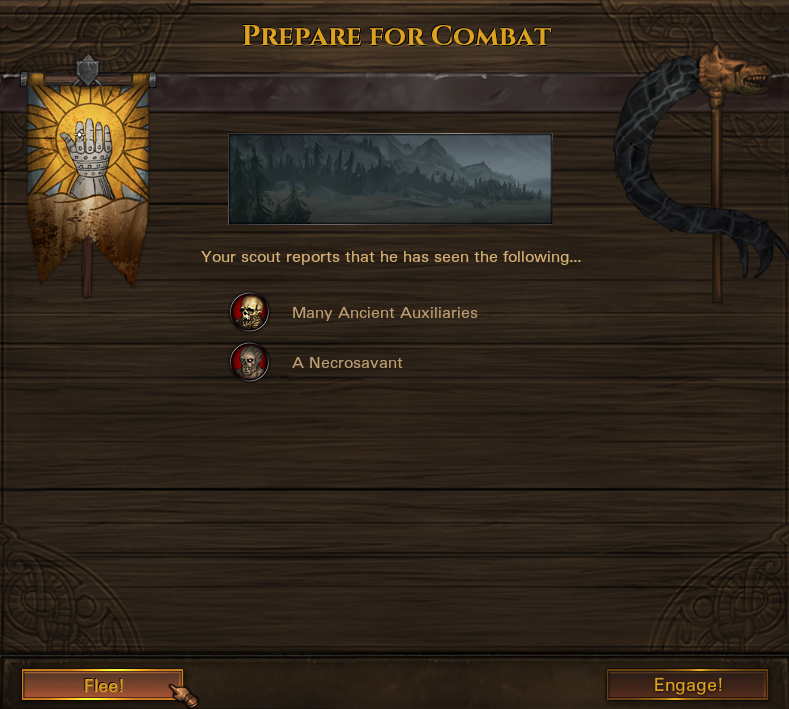 Finally, the tooltip for any faction in the relations screen will now show you a log of all recent events, positive and negative, that influenced your relation. Makes it much easier to understand why someone's hating your guts.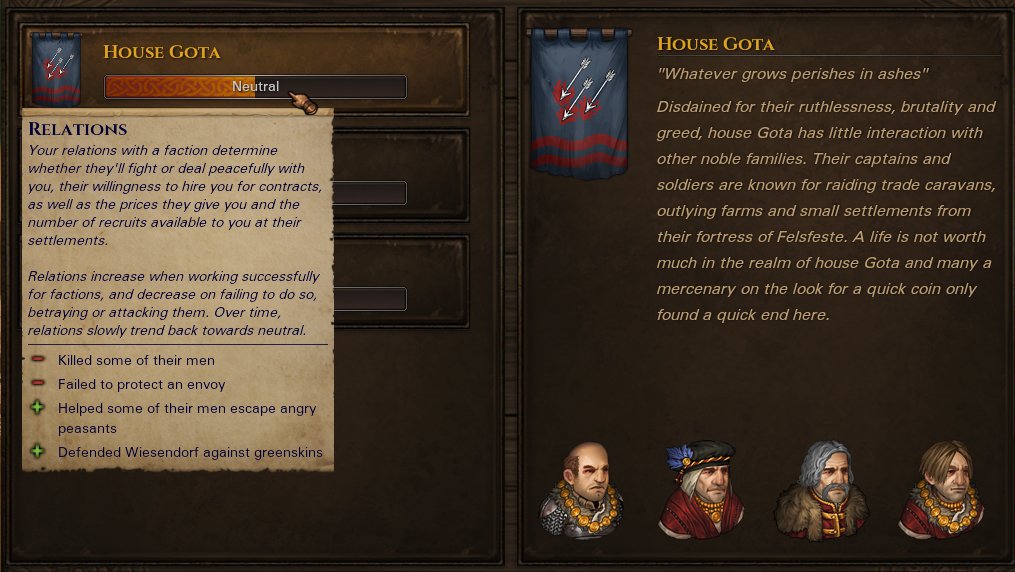 And Next Week…
Our very own Jaysen will start a new Let's Play series and guided tour through everything that's new and yours to experience later this February!