We've previously announced that we're going to portray any location that you're fighting at, such as a graveyard or a brigand camp, also on the tactical combat map. If you haven't done so already, it's highly recommended that you read up on our explanation of why we're doing this and how we're addressing potential issues here. Since this feature is now more or less ready, it's time to take a closer look at how it plays out!
Location Environments
First off, location environments will be included for free with the upcoming 1.4 update – this includes graveyards, ruins, and various camps for humans, orcs and goblins. If you choose to get the 'Blazing Deserts' DLC, you'll also have desert raider encampments and southern ruins in battle, and if you own the 'Warriors of the North DLC', you'll get to see barbarian camps and villages. But you don't need to own either to see most of the new environments.
As we've said previously, we want fighting brigands in the open field to feel different from engaging them at their camp. Indeed, where their camp is located and what kind of camp those brigands have should also become more important. Smaller camps may be a loose collection of bedrolls around a campfire, providing a largely cosmetic backdrop for your battle, while larger camps may even have fortifications, like wooden palisades, that provide cover for the defenders. If a location does have fortifications, you'll see it both in the location's tooltip on the world map and in the engage screen before you start your assault.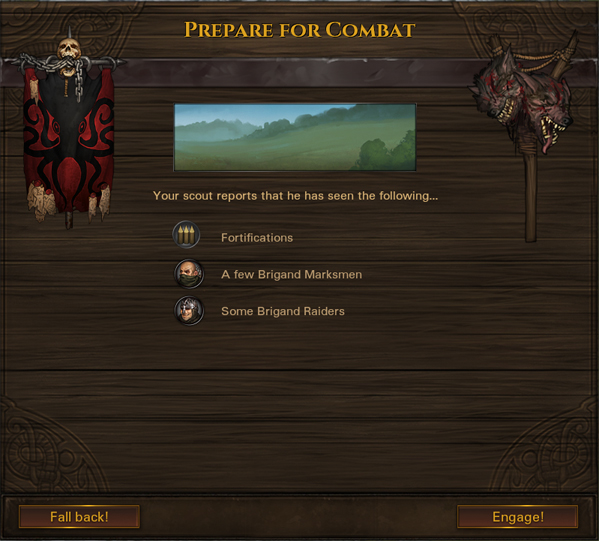 A location with fortifications is harder to assault, but it doesn't mean that you'll have to bring siege equipment. Take a look at the barbarian camp below. It's quite a defensible position, being the extreme example of a fortified camp built on a hill, but we've deliberately kept holes in the palisades. Those palisades are enough to limit your angles of attack, change up things and make you think twice on how to go about your assault, but never enough to bring the entire battle to a halt at a single chokepoint. Although the location environment doesn't look like it makes the battle any easier, it does make it a lot more predictable where you and the enemy start, and more a question of good tactics and less of having luck with spawn positions.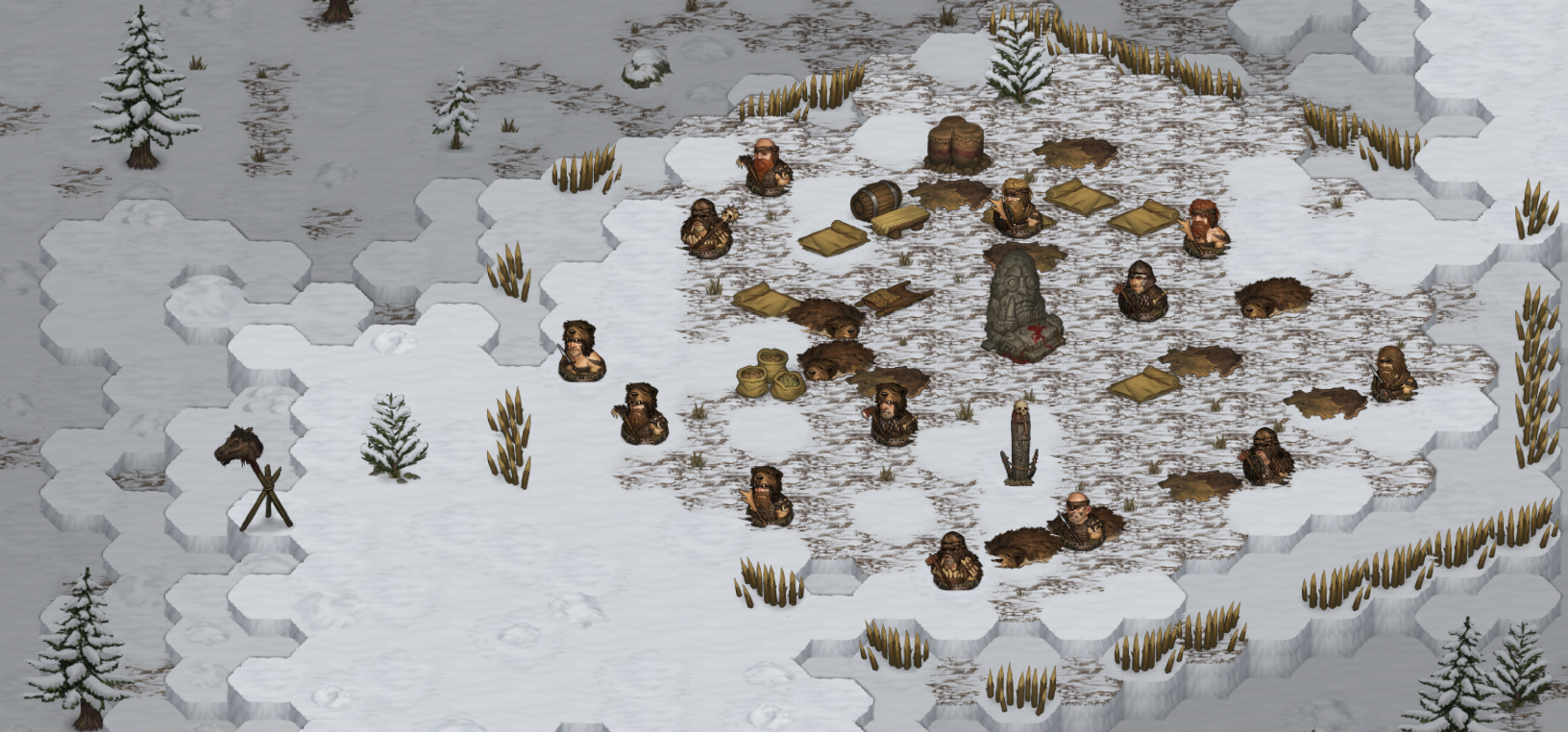 Unlike with field battles, which most of your battles are still going to be, your men don't start in a battle line right in front of your opponents when assaulting locations. You'll still start in formation, but further to the left, whereas the enemy starts in their camp to the right. There's also going to be a couple of instances where the roles are reversed and you have to defend a location against attackers.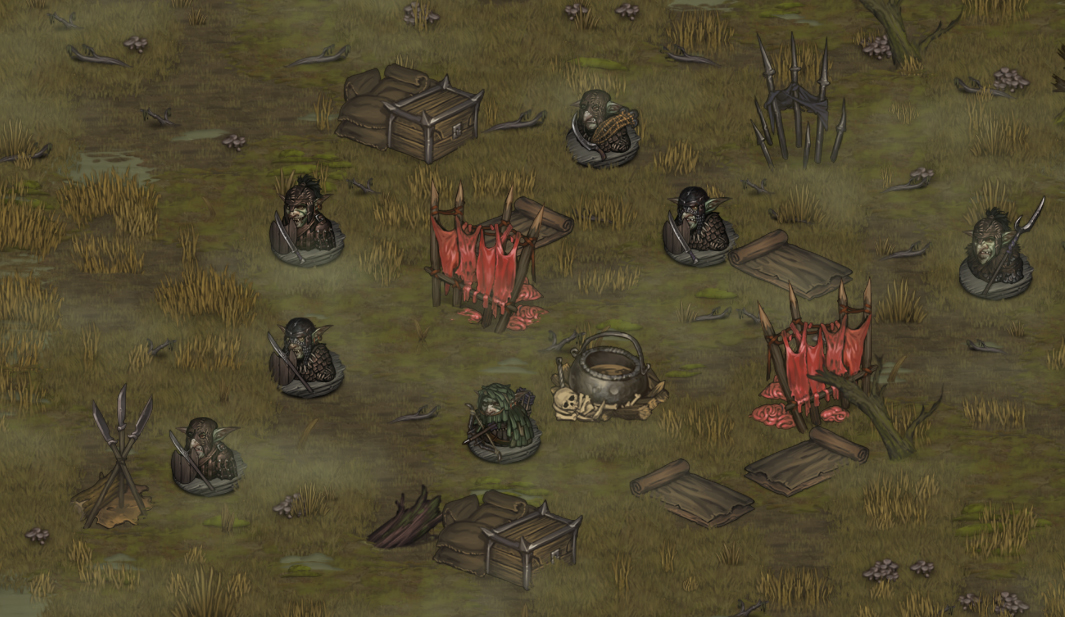 If you don't want to fight the enemy at their camp, you can attempt to lure out their garrison on the world map to fight them in the open and then return to easily sack the location afterwards. On the other hand, engaging the enemy at their camp may sometimes be advantageous over luring out their garrison onto difficult terrain. That's because your enemies naturally cut down trees at their camps, making for open spaces, and build their camps only on dry spots within swamps. So instead of having to fight goblins in murky marshlands where your heavily armored men get stuck, you can descend upon their camp and fight them on solid ground. Ultimately, location environments are about bringing more variety and atmosphere to combat in Battle Brothers, and about adding another strategic consideration to the world map.