Back from our short trip to Malmö, we're busy again working on the UI as per last week's progress update. Things are progressing well: The game feels a lot smoother already and the UI now looks like it actually belongs to a game. We're about halfway done, so let's take a look!
The new Look & Feel
The UI in Battle Brothers is now made from real materials that fit the setting: wood, metal and paper. This makes it feel much more as a part of the game world and actively contributes to the game's atmosphere. Below is an example of how dialog screens now look – made of wood with decorative viking-esque carvings and a metal band. Note that the text color for everything is something we'll adjust at the very end.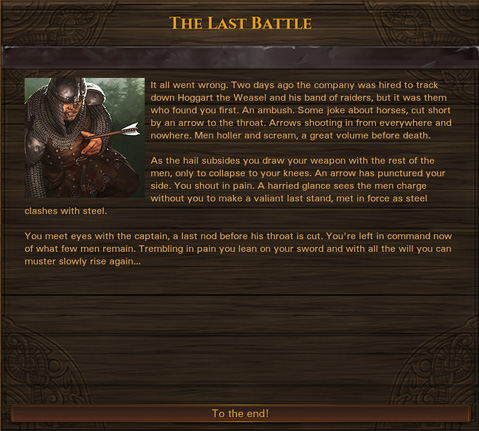 The same look and feel of wood and metal is also used for the combat UI. All the buttons got a makeover to be more clear in their function and fit within the design. Tooltips now have the look of pieces of paper and small scrolls, written on with ink. Aside from their visual upgrade, they also come with some improvements in functionality. For example, as you can see in the screenshot below, any status effects are now listed complete with their name underneath each other. No need to learn every icon by heart anymore!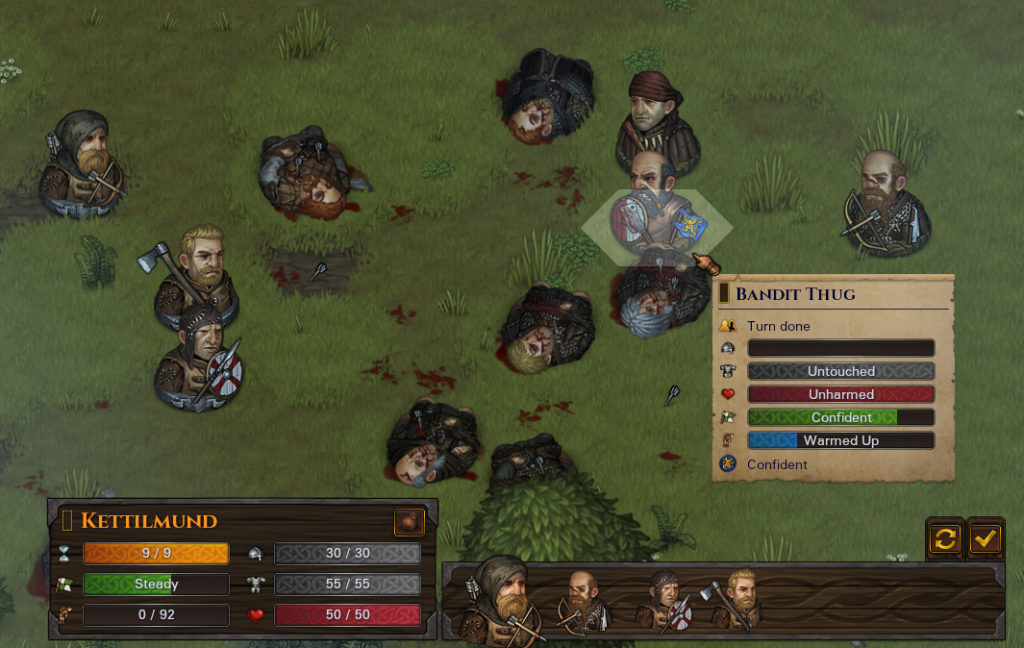 Similar to how tooltips are now scraps of paper, we've also made the panel showing the current objectives a scroll bearing the seal of your employer. Whenever it made sense and didn't detract from the usability, we've tried to incorporate real objects that would be part of mercenary life into the UI.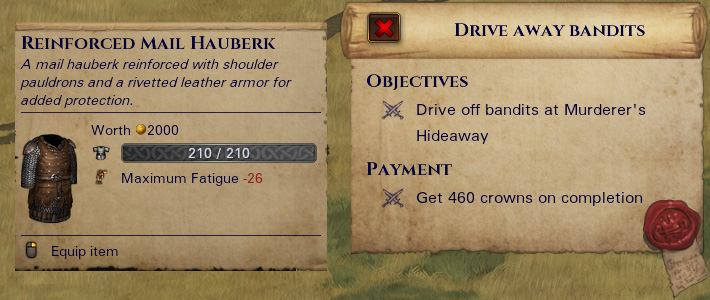 A shout-out
Finally, we want to give a shout-out to the devs behind Unclaimed World and Wartile – we had a great time chatting with you guys at the Nordic Game!