Chasing after named items can be fun and a driving motivator in the later parts of a campaign. At the same time, things can always be improved, and so we're doing some tweaks on both how named items are placed, and what stats they can and can not have. And while we're at it, we're adding more named variants of existing equipment and filling in some blank spots. Let's take a look!
Named Equipment
As nice as it is to have named equipment, not every piece you fought a hard battle over is always a satisfying reward. With weapons in particular, there's quite a difference in how useful individual stats are, and therefore how good a named weapon actually is. We want to keep different levels of quality between items, but we're tweaking what stats those items can have over their common counterparts, and we're also introducing several new potential stats. All this is to make sure that named items will always be better than their common counterparts in some significant way, and that named items feel more unique, both of which will make for a more satisfying treasure hunt.
To offer you a broader collection to hunt for and claim as your own, the upcoming 1.3 update will also add various new named variants of existing armors.
One faction that didn't have named equipment until now are the Ancient Dead. That's about to be rectified. The image below shows some of the upcoming named weapons, alongside their common counterparts, that can be taken both from Ancient Dead locations and from the cold dead hands of your vanquished opponents.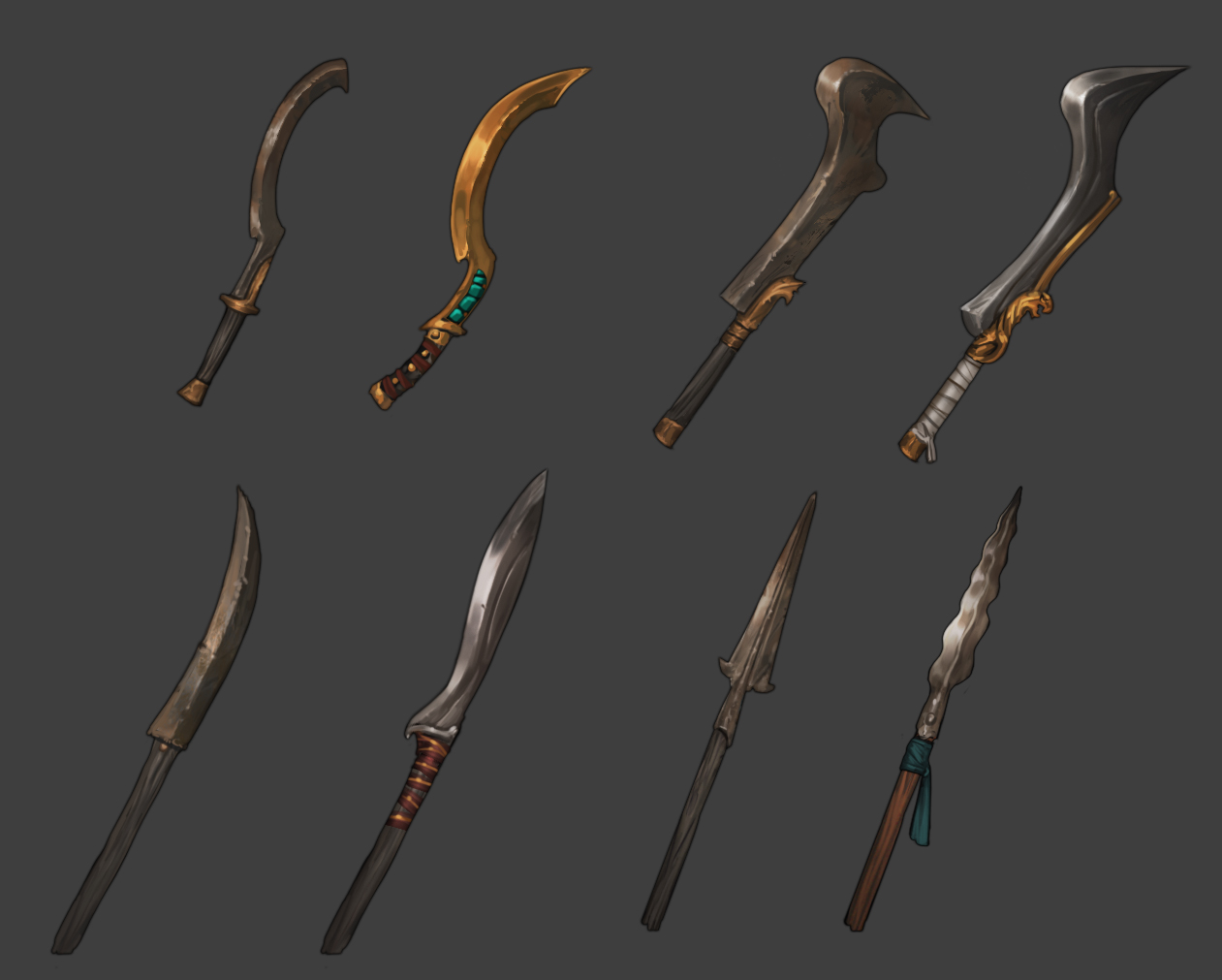 And as you've learned last week, barbarians will not only come with their own weapons and armor, but named variants of their top tier weapons as well. While all of the above additions will be part of the free update, the new weapons below will be a part of the 'Warriors of the North' DLC.