The release of the 'Beasts & Exploration' DLC is just around the corner – it's launching on Thursday next week, the 29th! Time to recap on all of the many new features and content additions that are about to arrive with both the DLC and the free update to version 1.2 of Battle Brothers.
You can find the DLC on Steam here and on GOG here. The DLC will also be available as a Supporter Edition with a fancy Kraken banner and painted shields!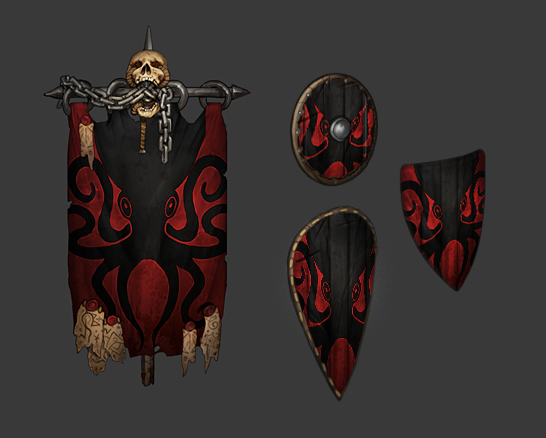 Here are detailed introductions of what is about to come.
New mechanics and content
New opponents
As well as many minor additions and changes
And then, of course, there's even more new things which we haven't covered much in our dev blogs, such as new contracts, a bigger world, new music tracks and new achievements!